Saturday, October 21, 2017
Time: 1:00 P.M. - 5:15 P.M. (Speaker starts at 3 PM)
Where: North Bethesda Middle School
8935 Bradmoor Dr
Bethesda, MD 20817

WAMAS members get in free. Guests are $5 each (paid at the door).

Refreshments provided by WAMAS. This meeting includes barbecue from Rocklands.

Speaker: Matt Pedersen
Marine Fish Breeder
Founder of MOFIB (Marine Ornamental Fish & Invertebrate Breeders) Association
MASNA Aquarist of the Year (2009)
Author (Banggai Cardinalfish: A Guide to Captive Care, Breeding & Natural History)
Writer (Coral, Koralle, Practical Fish Keeping, Reef Hobbyist Magazine, Reef Builders....)
Sr. Editor of CORAL & AMAZONAS
Topic: Everything You Ever Wanted to Know about Clownfish (and More!)

Join Matt on a three part overview of the fish that launches more marine aquarium hobbyists than any other, the beloved clownfish. Matt will discuss the hidden biogeographic diversity of this group in the wild, illustrate the genetic mutations that drive the guppification of nemo, and look at the good, and bad, as species lines are blurred through accidental and intentional hybridization. And you thought you knew all there was to know about clownfish.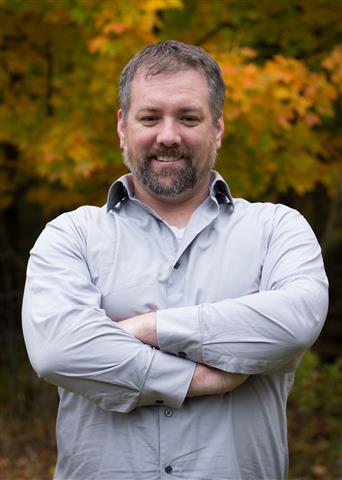 Agenda:

1:00 - 2:50 Sign-in / socialize / frag sales
2:50 - 3:00 Club business
3:00 - 4:15 Speaker: Matt Pedersen
4:15 - 4:30 Break
4:45 - 5:15 Raffle!


Speaker Biography:

Matt Pedersen is a Sr. Editor & Associate Publisher with Reef To Rainforest Media LLC, involved with CORAL & AMAZONAS Magazines, as well as the publication's online presence at Reef2Rainforest.com.Originally from Chicago, IL and currently living in Duluth, MN, USA, Matt's professional background is in interactive software development.Additionally, Matt has experience as a professional orchid breeder, a part-time fly fishing guide, and certified fly rod builder.

Matt has been a marine aquarist for 30 years, and an aquarist for 35. After spending time on every side of the aquarium industry (retail, commercial and private maintenance & installation, wholesale, hatchery), he currently considers himself a "professional hobbyist". Matt has currently spawned 31 species of marine fish, successfully raising 9 of them to date including one worldwide first (the Harlequin Filefish, Oxymonacanthus longirostris), as well as attempted another 6 invertebrate species to date.Most all of this was accomplished with less than 100 gallons of total working capacity, and all in closed culture. In 2010, Matt Pedersen was selected as the breeder of choice to work with the now famous ""PNG Lightning Maroon Clownfish"" from the SEASMART program and chronicles the efforts to propagate this one-of-a-kind fish online at The Lightning Project. In 2016, Matt launched the online retailer MiniWaters.fish to compliment his wholesale livestock offerings (primarily consisting of regionally produced aquacultured freshwater and saltwater aquarium livestock).

Matt Pedersen is credited with starting MOFIB (Marine Ornamental Fish & Invertebrate Breeder's Association) and writing for multiple publications including Coral, Koralle, Practical Fish Keeping, Marine Habitat, Reef Hobbyist Magazine, Reef Builders, Reefs.com, Advanced Aquarist and more.Matt has spoken at numerous aquarium clubs and events from coast to coast.He currently sits on the MBI (Marine Breeding Initiative) Council, a project dedicated to bringing the concept of a unified Marine Breeder's Award Program to hobbyist organizations across the country and around the globe.In 2009, Matt was recognized as "Aquarist of the Year" by IMAC West, and subsequently awarded with the MASNA Award, aka. "Aquarist of the Year" by MASNA in recognition of his accomplishments and contributions to the marine aquarium hobby.


Directions to North Bethesda Middle School:
- NOTE: The school is just inside the north edge of the beltway near Old Georgetown Road.

Here's a map from Google Maps:

https://goo.gl/maps/bKz79Y9HmQF2

Special thanks to theses sponsors. Please support them & say thanks next time you shop with them. You can find their website address by visiting their forum or the sponsor page on the WAMAS website.

WAMAS Platinum Sponsors
- Air, Water & Ice
- Artfully Acrylic & Incredible Corals
- Avast Marine
- Blue Ribbon Koi
- Capital Aquarium
- Dr. Mac's Pacific East Aquaculture
- Exotic Reef Creations
- FishnReef.com
- LRS Reef Frenzy
- Marine Depot
- Pimped Out Aquariums
- Premium Aquatics
- Pure Reef Systems
- Reed Mariculture (Reef Nutrition)
- Reef eScape
- SaltwaterAquarium.com
- Supreme Reefs

WAMAS Banner-Only Sponsors
- Cobalt Aquatics
- Coralvue
- Industrial Test Systems (makers of the Exact iDip 570 Smart Photometer System)
- Jellyfish Art
- Live Aquaria
- Spectrapure

Raffle Prizes*
- Reef Nutrition: Samplers of their bottled reef food products! (2 chances to win!)
- Reef Nutrition: Chroma Boost pellets (three 3-ounce bags raffled together)
- 200 gallon box of Instant Ocean salt from Exotic Reef Creations (2 chances to win!)
- One Typhoon III Extreme RO/DI from Air, Water & Ice. A $280 value!
- $50 Gift Certificates to Avast Marine (3 chances to win!)
- 8-gallon Microvue 20 cube aquarium donated by Cobalt Aquatics (a $140 value)
- Innovative Marine SKKYE LED Light - 18W, donated by SaltwaterAquarium.com. ($25 value, 1 chance to win)
- Gourmet Grinder Pellet/Flake Food Feeder, by Innovative Marine. Donated by your friends at SaltwaterAquarium.com. ($129 value, 1 chance to win)
- $200 gift certificate good toward the purchase of a custom PVC sump from Pure Reef Systems! (1 chance to win)
- $25 Gift Certificate to Premium Aquatics (5 chances to win!)
- $25 Gift Certificate to Supreme Reefs (9 chances to win!)
- $100 Gift Certificate to Pimped Out Aquariumsfor custom stands, sumps, aquariums, and topoff containers (2 chances to win!)
- One Accel Aquatics BioPellet and Filter Media Reactor (FR-30) from Marine Depot (a $60 value)
- One AquaMaxx Prism LED Light Fixture 13-20 inches - 24 Watts from Marine Depot (a $100 value)
- $25 Gift Certificate to Capital Aquarium (3 chances to win!)
- 40# bag of Caribsea Seaflor Aragonite substrate (reef sand) from Capital Aquarium!
- 20 coral frag pack from FishnReef.com
- 5.5 ounces of Chemipure and 4 ounces of Vita Chem from Boyd Enterprises/Chemipure, a $24 value (3 chances to win!)
- Frags from Dr. Mac's Pacific East Aquaculture (specifics at meeting)

- More to be announced

Sponsors on-site:
- Supreme Reefs
- Dr. Mac's Pacific East Aquaculture

Members selling on site:
- Copps (John Coppolino)
- gws3 (Graham Schill)
- Mr. Chalice (Walter Gomez)


Watch this space for more information to be made available as it arrives!