Saturday, April 22, 2017
Time: 1:00 P.M. - 5:00 P.M.
Where: North Bethesda Middle School
8935 Bradmoor Dr
Bethesda, MD 20817

Speaker: Jon Norris, Director of Education & Sr. Marine Biologist at Jellyfish Art
Topic: Let's Talk Jellyfish!
Learn the basics of keeping jellyfish in a home aquarium.
Jellyfish biology, focusing on Aurelia aurita (Moon Jellyfish), how simple and yet how complex these animals are. Life cycles, growth, & husbandry.
Tank setups for raising Jellies
The future of the Jellyfish-rearing industry and new ideas to increase the appeal of keeping other species of jellyfish
** Note: Jon will be bringing along at least two Jellyfish Art nano's and a variety of Chemipure products for our raffle, too!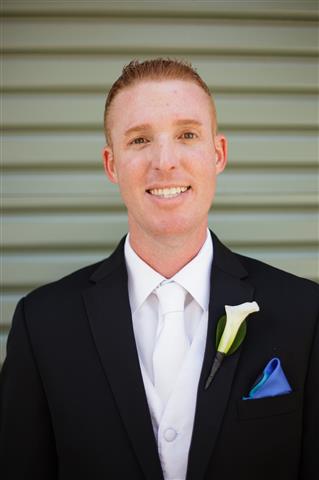 Agenda

1:00 - 2:40 Sign-in / socialize / frag sales
2:40 - 3:00 Club business
3:00 - 4:00 Speaker: Jon Norris of Jellyfish Art
4:00 - 4:30 Break / frag sales
4:30 - 5:00 Raffle!

Miscellaneous
- food & drinks provided

Speaker Biography:

Jon Norris is the Director of Education and Senior Marine Biologist for Jellyfish Art; the leading company in cultivating moon jellyfish and specialized tanks to house them.

Jon is a graduate from Cal State University Northridge in Southern California and holds a Master's in Marine Science. Subsequently, Jon went on to earn his Master's in Education as well as in Environmental Sciences with an emphasis on coral reefs and invertebrates from Arizona State University. Today, Jon is in his second leg of his Doctoral studies in Biomimicry, the study of biological applications into real world settings.

Jon taught for the Los Angeles Unified School District for 18 years and at various private institutions and at the College level.

Beyond Education, Jon has over 25 years of experience in the Aquarium Hobby from raising Clownfish with his father to aquaculturing of many species of corals.

Jellyfish Art brought Jon out from Southern California and into Florida to help expand their Education Programs and to better understand Jellyfish biology and culturing. Jon sees Jellyfish as the next sought-after marine animals in the aquarium hobby and sees Jellyfish Art as being on the front lines of this push.


Directions to North Bethesda Middle School:
- NOTE: The school is just inside the north edge of the beltway near Old Georgetown Road.

Here's a map from Google Maps:

https://goo.gl/maps/bKz79Y9HmQF2

Special thanks to theses sponsors. Please support them & say thanks next time you shop with them. You can find their website address by visiting their forum or the sponsor page on the WAMAS website.

WAMAS Platinum Sponsors
- Air, Water & Ice
- Artfully Acrylic & Incredible Corals
- Avast Marine
- Barebottom Corals
- Blue Ribbon Koi
- Capital Aquarium
- Dr. Mac's Pacific East Aquaculture
- Exotic Reef Creations
- FishnReef.com
- LRS Reef Frenzy
- Marine Depot
- Pimped Out Aquariums
- Pure Reef Systems
- Reed Mariculture (Reef Nutrition)
- Reef eScape
- SaltwaterAquarium.com
- Supreme Reefs

WAMAS Banner-Only Sponsors
- Cobalt Aquatics
- Coralvue
- Industrial Test Systems (makers of the Exact iDip 570 Smart Photometer System)
- Jellyfish Art
- Live Aquaria
- Spectrapure

Raffle Prizes*
- Jellyfish nano-aquarium kit from Jellyfish Art, a $354 value (2 chances to win)
- Dr Mac's Pacific East Aquaculture $25 coral frags (i.e. five chances to win)
- Reef Frenzy premium frozen food, a $25 value. (5 chances to win)
- Cobalt Aquatics package of a 16-ounce bucket of Marine Omni flake food and TWO 0.7 ounce jars of Coral Food, a $62 value (1 chance to win)
- Pimped Out Aquariums: $100 gift certificates good for custom acrylic aquariums, sumps, or top off containers (3 chances to win)
- $200 gift certificate good toward the purchase of a custom PVC sump from Pure Reef Systems! (1 chance to win)
- $200 gift certificates from Artfully Acrylic. Good toward the purchase of any Branded or Custom ClearView Lid product. (2 chances to win!)
- $25 gift certificates from Supreme Reefs. (5 chances to win!)
- AquaMaxx HOB-1.5 HOB skimmer (suitable for 90 gallons, lightly loaded down to 60 gallons, heavily loaded). From Marine Depot. (1 chance to win)
- Gourmet Grinder Pellet/Flake Food Feeder, by Innovative Marine. Donated by your friends at SaltwaterAquarium.com. (1 chance to win)
- NYOS Viper 2.0 Submersible Pump (up to 2000 lph) by NYOS Aquatics. Donated by SaltwaterAquarium.com. (1 chance to win)
- Innovative Marine SKKYE LED Light - 18W, donated by SaltwaterAquarium.com. (1 chance to win)
- Reef Nutrition: Samplers (see below) of their bottled reef food products! (2 chances to win!)
- Reef Nutrition: Chroma Boost pellets (three 3-ounce bags raffled together)
- 200 gallon box of Instant Ocean salt from Exotic Reef Creations (3 chances to win!)

- More to be announced

Sponsors on-site:
- Dr Mac's Pacific East Aquaculture

Members selling on site:
- GWS3


Watch this space for more information to be made available as it arrives!