Saturday, April 14, 2018
Time: 1:00 P.M. - 5:15 P.M. (Speaker starts at 3 PM)
Where: North Bethesda Middle School
8935 Bradmoor Dr
Bethesda, MD 20817

WAMAS members get in free. Guests are $5 each (paid at the door).
Door prize: AutoAqua Auto-Water-Changer and Auto-TopOff http://www.coralvue....to-water-change

Refreshments provided by WAMAS.

Speaker: Justin Credabel Grabel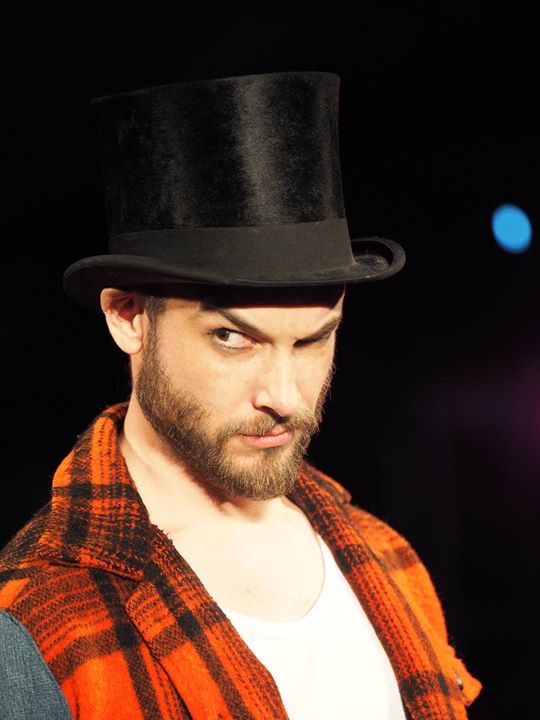 Topic: Coral Grafting and Advanced Coral Color Chemistry
In this talk I'll be speaking about the techniques and biology underpinning successful grafting and fusion in coral. I will show some examples of coral fusions in the wild, as well as updates on my latest grafts.
Then we'll cover some advanced chemistry related to getting the best growth and color from you coral. We'll discuss Potassium, Iron, Manganese, Zinc, and others. I'll also go over how to use hydrogen peroxide in your aquarium to reduce nutrients and enhance color.
Agenda:

1:00 - 2:50 Sign-in / socialize / frag sales
2:50 - 3:00 Club business
3:00 - 4:15 Speaker: Justin Credabel
4:15 - 4:30 Break
4:45 - 5:15 Raffle!

Speaker Biography:

Justin has been working in the aquarium industry for over 20 years at the retail, wholesale/importer, or coral aquaculture divisions and is a native to New London, CT. He has established 4 commercial aquaculture facilities in addition to numerous educational systems. He created the coral foods Justin Credabel's Goniopower, Chalice Power, and NutriGorg which are sold throughout the world through Two Little Fishies.

He was the lead coral culturist for the Global Coral Repository, a project that deep freezes coral tissue for up to 10,000 years.Justin spent 3 years as a resident scholar at the Science and Technology Magnet School in New London where he developed aquaculture systems and curricula for the students. He appeared on all episodes of Season One of Animal Planet's "Tanked" and travels around the US and internationally to give talks at conferences on coral aquaculture and marine science breakthroughs.

Long term projects are currently focused on establishing a research and exchange program with St. Martin's. When his hands aren't in water, they are wrapped around a bass guitar while playing with several local groups (Incognito Sofa Love and T Wreck).

Directions to North Bethesda Middle School:
- NOTE: The school is just inside the north edge of the beltway near Old Georgetown Road.

Here's a map from Google Maps:

https://goo.gl/maps/bKz79Y9HmQF2

Special thanks to theses sponsors. Please support them & say thanks next time you shop with them. You can find their website address by visiting their forum or the sponsor page on the WAMAS website.

WAMAS Platinum Sponsors
- Air, Water & Ice
- Avast Marine
- Blue Ribbon Koi
- Capital Aquarium
- ChemiPure (Boyd Enterprises)
- Dr. Mac's Pacific East Aquaculture
- Exotic Reef Creations
- FishnReef.com
- LRS Reef Frenzy
- Marine Depot
- MASNA
- Pimped Out Aquariums
- Premium Aquatics
- Pure Reef Systems
- Reed Mariculture (Reef Nutrition)
- Reef eScape
- SaltwaterAquarium.com
- Supreme Reefs
- VelasCorals

WAMAS Banner-Only Sponsors
- Cobalt Aquatics
- Coralvue
- Jellyfish Art
- Live Aquaria
- Spectrapure
- Two Little Fishies

Raffle Prizes*
- 1-year subscription to Coral Magazine - From Reef to Rainforest Media
- $50 Gift Certificate (2 chances to win!) - From Avast Marine
- 12-pack (one year's worth) of Chemipure nano and two 11 oz. Chemipure Blue (treats 75g) - From Boyd Enterprises
- Two boxes of Reef Crystals (2 chances to win) - From Exotic Reef Creations
- $200 gift certificate for custom PVC sump at Pure Reef Systems.
- Five $25 gift certificates for VelasCorals (5 chances to win) - From VelasCorals
- $200 Gift Certificate to Pimped Out Aquariums for custom stands, sumps, aquariums, and topoff containers
- 5 ounce jar of Ultra Worm Medley premium fish flakes (with black, blood and earthworms!), value $17 (1 chance to win) - From Cobalt Aquatics
- 5 ounce jar of Pro Breeder premium fish flakes, value $13 (1 chance to win) - From Cobalt Aquatics
- 1 Cobalt Easy-Therm heater, 75W, value $50 (1 chance to win)- From Cobalt Aquatics
- 4 ounce pack LRS Reef Frenzy Nano (two chances to win!) - From LRS Reef Frenzy
- 8 ounce pack of LRS Reef Frenzy Original - From LRS Reef Frenzy
- 8 ounce pack of LRS Fish Frenzy (2 chances to win!) - From LRS Reef Frenzy
- 8 ounce pack of Herbivore Frenzy - From LRS Reef Frenzy
- Innovative Marine 10 gallon Nuvo Fusion Nano with Custom Caddy 20 Media Basket from Marine Depot
- Full Conference Pass to MACNA 2018 in Las Vegas (2 chances to win!) from MASNA
- Five $25 gift certificates for Premium Aquatics (5 chances to win) - From Premium Aquatics
- Reef Nutrition: Samplers of their bottled reef food products! (2 chances to win!)
- Reef Nutrition: Chroma Boost pellets (three 3-ounce bags raffled together)
- 1 ME Coral product sampler pack from SaltwaterAquarium.com (value $135)
- 1 Neptune Apex Breakout Box Module from SaltwaterAquarium.com (value $40)
- 1 frag pack from Supreme Reefs (value $70)
Get Free Raffle Tickets!
We have a "bring your receipts" program where if you bought stuff from one of our sponsors since the last meeting you can bring your receipts to the check-in desk to get one free raffle ticket for every $25 that you spent at a sponsor.
We don't need to keep the receipts, but would like to see them in hardcopy form (not on your phone because it takes too long) to give you the free tickets.

Sponsors on-site:
- To be announced

Members selling on site:
- gws3
- copps
- Mr. Chalice
- Leishman

Watch this space for more information to be made available as it arrives!