Hold the date for FragFest! Sunday, July 23, 2017 at the Charles Wesley United Methodist Church (McLean, VA)

What is FragFest? Check out the FragFest FAQ here.

Speaker: Joe Caparatta, Owner of Unique Corals and Manhattan Aquarium

Topic: The Triton Method
In recent years, a new method of reefkeeping built around ICP (Inductively-coupled Plasma) - OES (Optical Emission Spectroscopy) testing - a very sophisticated means of determining the atomic content, and estimating the molecular content, of your tank water - has been available to both professional and hobbyist aquarists. Developed by Ehsan Dashti, founder of Triton (of Germany), the goal of the Triton Method is to emulate natural sea water by using state-of-the-art laboratory equipment and procedures to measure and then re-balance your tank chemistry to match this natural condition.

Joe's talk is aimed at opening people's minds to this new approach, to stimulate discussion and to think critically, not taking manufacturer claims for granted. He will talk to the scientific basis of the Triton Method as well as show pictures of tanks successfully using the method. If you're interested in learning more, please come to the meeting and listen to and meet Joe.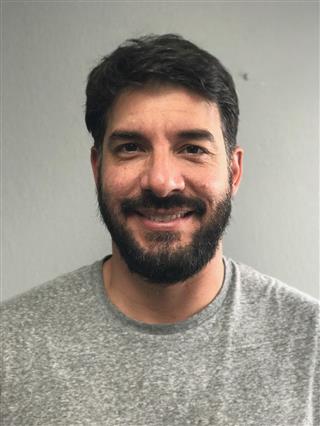 Joe Caparatta is the founder/owner of Manhattan Aquariums in New York city, and UniqueCorals.com online. Manhattan Aquariums, along with NY Aquarium Service (the servicing arm) has been in business for over 12 years, being the largest reef store in Manhattan. Joe has been personally keeping aquariums of all types since the 80's. He is a sought after speaker and educator in our hobby. Through his extensive experience and forward thinking, his companies has been instrumental in bringing high end brands such as Triton, DaStaCo, UltraReef, and other exclusive European brands into the country. Working closely with some of the most respected brands, Joe and his team has been able to get hands on experience and conduct research and development through real world aquaculture scenarios, at the 6000 sf coral propagation facility in Los Angeles CA. Being both a "coral and fish guy" and a "business guy", Joe brings perspectives to the hobby that not only focuses on rarities and the "wow factor", but also practical use, efficiency, conservation, viability, and style in design/use.

*****

This is a MEMBERS ONLY summer meeting SUNDAY, July 23, 2016, 2:00 - 6:00 p.m. (We're starting a little later because setup takes longer for this meeting.)

* You can join WAMAS at the door for $20.00 individual; $35.00 family = 1 year of membership, access to member area of forum + free frags at this meeting.

2:00 PM Doors open to WAMAS members (only)
2:40 PM Club business
3:00 PM Speaker Joe Caparatta
4:00 PM Break
4:15 PM Raffle!
4:45 PM Frag Giveaway (Yes, FREE frags!)
5:45-6:15 PM Cleanup

Location will be:
Charles Wesley United Methodist Church's all purpose room
6817 Dean, Dr
McLean, VA 22101

***********
Raffle Prizes*
- $75 Gift Certificate to Incredible Corals (3 chances to win!)
- $25 Gift Certificate to Avast Marine (8 chances to win!)
- $25 coral frag from Dr. Mac's Pacific East Aquaculture (5 chances to win!)
- Waveline DC-10000 II Variable Speed DC Pump donated by Coralvue ($250 value)
- Cobalt Aquatics package of a 16-ounce bucket of Marine Omni flake food and TWO 0.7 ounce jars of Coral Food, a $62 value (1 chance to win)
- ReefRack 102 by Innovative Marine, donated by Saltwateraquarium.com, a $69 value (2 chances to win!)
- Reef Frenzy premium frozen food, a $25 value. (5 chances to win)
- Pimped Out Aquariums: $100 gift certificates good for custom acrylic aquariums, sumps, or top off containers (3 chances to win)
- $200 gift certificate good toward the purchase of a custom PVC sump from Pure Reef Systems! (1 chance to win)
- Reef Nutrition: Samplers (see below) of their bottled reef food products! (2 chances to win!)
- Reef Nutrition: Chroma Boost pellets (three 3-ounce bags raffled together)
- 200 gallon box of Instant Ocean salt from Exotic Reef Creations (2 chances to win!)
- One Typhoon III Extreme RO/DI from Air, Water & Ice
- Two clownfish donated by treesprite
- Two yellow-tailed damsels donated by treesprite
- One green/white banded harlequin serpent star donated by treesprite

- More to be announced

Special thanks to theses sponsors. Please support them & say thanks next time you shop with them. You can find their website address by visiting their forum or the sponsor page on the WAMAS website.

WAMAS Platinum Sponsors
- Air, Water & Ice
- Artfully Acrylic & Incredible Corals
- Avast Marine
- Blue Ribbon Koi
- Capital Aquarium
- Dr. Mac's Pacific East Aquaculture
- Exotic Reef Creations
- FishnReef.com
- LRS Reef Frenzy
- Marine Depot
- Pimped Out Aquariums
- Pure Reef Systems
- Reed Mariculture (Reef Nutrition)
- Reef eScape
- SaltwaterAquarium.com
- Supreme Reefs

WAMAS Banner-Only Sponsors
- Cobalt Aquatics
- Coralvue
- Industrial Test Systems (makers of the Exact iDip 570 Smart Photometer System)
- Jellyfish Art
- Live Aquaria
- Spectrapure


Sponsors on-site:
- Pure Reef Systems
- Dr. Mac's Pacific East Aquaculture
Members selling on site:
- Copps


Watch this space for more information to be made available as it arrives!