Hold the date for FragFest! Sunday, July 23, 2017 at the Charles Wesley United Methodist Church (McLean, VA)
What is FragFest? Check out the FragFest FAQ here.
Speaker: Joe Caparatta, Owner of Unique Corals and Manhattan Aquarium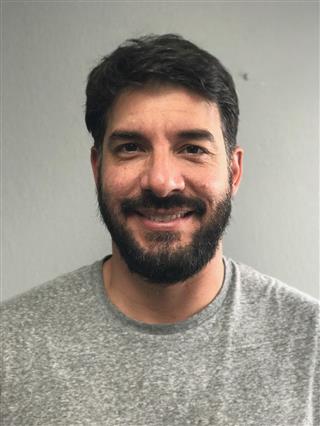 Joe Caparatta is the founder/owner of Manhattan Aquariums in New York city, and UniqueCorals.com online. Manhattan Aquariums, along with NY Aquarium Service (the servicing arm) has been in business for over 12 years, being the largest reef store in Manhattan. Joe has been personally keeping aquariums of all types since the 80's. He is a sought after speaker and educator in our hobby. Through his extensive experience and forward thinking, his companies has been instrumental in bringing high end brands such as Triton, DaStaCo, UltraReef, and other exclusive European brands into the country. Working closely with some of the most respected brands, Joe and his team has been able to get hands on experience and conduct research and development through real world aquaculture scenarios, at the 6000 sf coral propagation facility in Los Angeles CA. Being both a "coral and fish guy" and a "business guy", Joe brings perspectives to the hobby that not only focuses on rarities and the "wow factor", but also practical use, efficiency, conservation, viability, and style in design/use.
More details coming!
*****
This is a MEMBERS ONLY summer meeting SUNDAY, July 23, 2016, 2:00 - 6:00 p.m. (We're starting a little later because setup takes longer for this meeting.)

* You can join WAMAS at the door for $20.00 individual; $35.00 family = 1 year of membership, access to member area of forum + free frags at this meeting.

2:00 PM Doors open to WAMAS members (only)
2:40 PM Club business
3:00 PM Speaker Joe Caparatta
4:00 PM Break
4:15 PM Raffle!
4:45 PM Frag Giveaway (Yes, FREE frags!)
5:45-6:15 PM Cleanup

Location will be:
Charles Wesley United Methodist Church's all purpose room
6817 Dean, Dr
McLean, VA 22101