==> ANNUAL MEETING NOTICE: <<==

WAMAS Winter 2017 Meeting - Oakton High School - February 11, 2017 (Saturday)

The Winter Meeting of The Washington Area Marine Aquarist Society (WAMAS) will be on Saturday, Feb. 11, 2016, 1:00-5:00 p.m. at Oakton High School, 2900 Sutton Road, Vienna, VA 22181. IN THE CAFETERIA (Use Door #14).

Speaker: James Fatherree on Tridacna clams

James Fatherree is a professor of Earth and Environmental Sciences at Hillsborough Community College in Tampa, Florida, and has been a reef aquarist and diver for over almost 25 years. He has been keeping marine aquariums for over twenty years, and has spent many days diving in Florida, Hawaii, the Bahamas, Japan, Australia, and Indonesia. He also managed a large retail aquarium store, owned and operated an aquarium design, installation, and maintenance business for several years, and spent a summer working as a diver/collector for an aquarium livestock wholesaler in Florida . James has also published several hundred articles in various aquarium magazines in the U.S. and Europe , and has written and illustrated a half-dozen books on the topics of reef organisms and marine aquariums, including Giant Clams in the Sea and the Aquarium. He has given numerous presentations at aquarium club meetings and conferences in the U.S. and Europe.

James will be giving a presentation on the unusual biology of giant clams, and will provide lots of information on their care in reef aquariums. Particular attention will be given to lighting requirements and the needs of different species, as well as whether or not they need to be fed when kept in aquarium systems.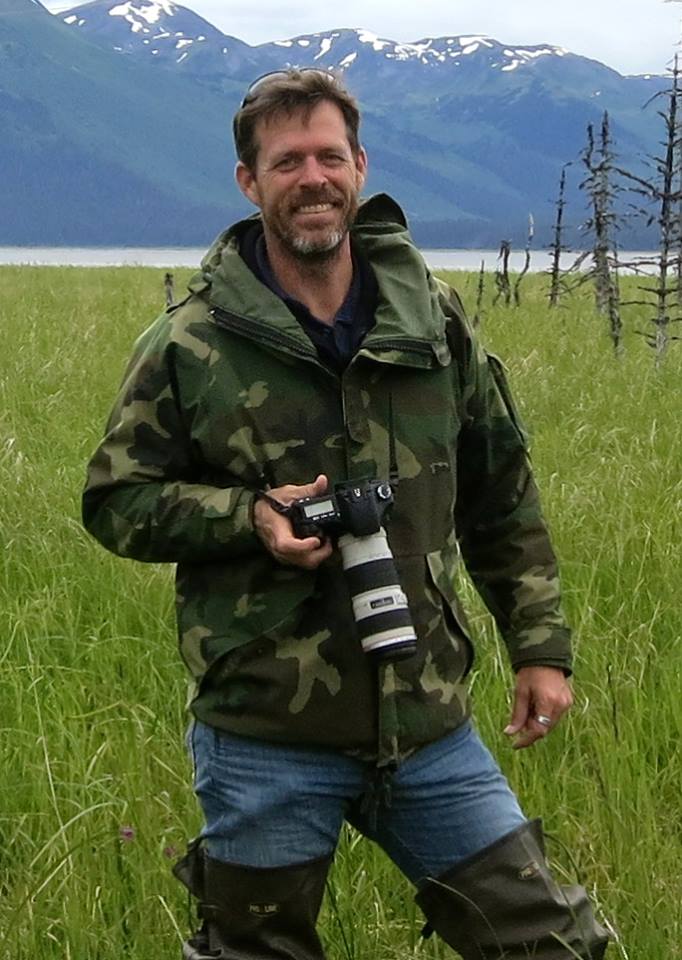 ==>> WAMAS Elections <<==

This is also our annual meeting. The offices of Vice President and Secretary will be filled at this meeting (two year terms).

See this thread for nominations and election updates.

Meeting Agenda

1:00 - 2:15 Sign-in / socialize
2:15 - 2:45 Club business (including elections for Vice President and Secretary)
2:45 - 3:00 Break
3:00 - 4:15 Speaker: James Fatherree
4:30 Raffle!

Miscellaneous
- food & drinks provided

Raffle Donations
- Avast Marine: Three $25 gift certificates
- Avast Marine: Two $50 gift certificates
- Avast Marine: Two $100 gift certificates
- Spectrapure: RO/DI System: Maxcap 90-GPD 5-stage w/ membrane flush
- Exotic Reef Creations: Five $25 gift cards (for purchase of in-stock livestock)
- Exotic Reef Creations: A Lightning Maroon clownfish pair (fully quarantined using ERC's QT process) ($250 value)
- Pimped Out Aquariums: Three $100 gift certificates for custom acrylic aquariums, sumps, or top off containers
- Reef Nutrition: Two samplers of their bottled reef food products!
- Reef Nutrition: Chroma Boost pellets (3 ounce bags)
- Dr Mac's Pacific East Aquaculture:Five $25 frags
- SaltwaterAquarium.com: Auqa Gadget Reef Rack 50 (frag rack, $50 value)
- SaltwaterAquarium.com: Auqa Gadget Gourmet Grinder (flake and pellet food grinder,. $25 value)
- SaltwaterAquarium.com: Skkye Light Clamp 18 (clamp on LED light for nano aquariums, $129 value)
- BarebottomCorals.com: Two $75 gift certificates.
- Marine Depot: AquaMax Hang-on Media Reactor (retail value $58)
- Marine Depot: AquaMaxx Media Reactor (retail value $75)
- Capital Aquarium: Aqueon Model 3 Sump ($270 value)
- FishnReef.com:Six frags

With more to come!

Please come back to this thread for meeting updates (including raffle prize updates).

Special thanks to theses sponsors for their support and donations to our raffles. Please support them & say thanks next time you shop with them. You can find their website address by visiting their forum or the sponsor page on the WAMAS website.

WAMAS Platinum Sponsors
- Air, Water & Ice
- Artfully Acrylic & Incredible Corals
- Avast Marine
- Barebottom Corals
- Blue Ribbon Koi
- Capital Aquarium
- Dr. Mac's Pacific East Aquaculture
- Exotic Reef Creations
- FishnReef.com
- LRS Reef Frenzy
- Marine Depot
- Pimped Out Aquariums
- Premium Aquatics
- Pure Reef Systems
- Reef Nutrition
- Reef eScape
- SaltwaterAquarium.com

WAMAS Banner-Only Sponsors
- Cobalt Aquatics
- Live Aquaria
- Industrial Test Systems (makers of the Exact iDip 570 Smart Photometer System)